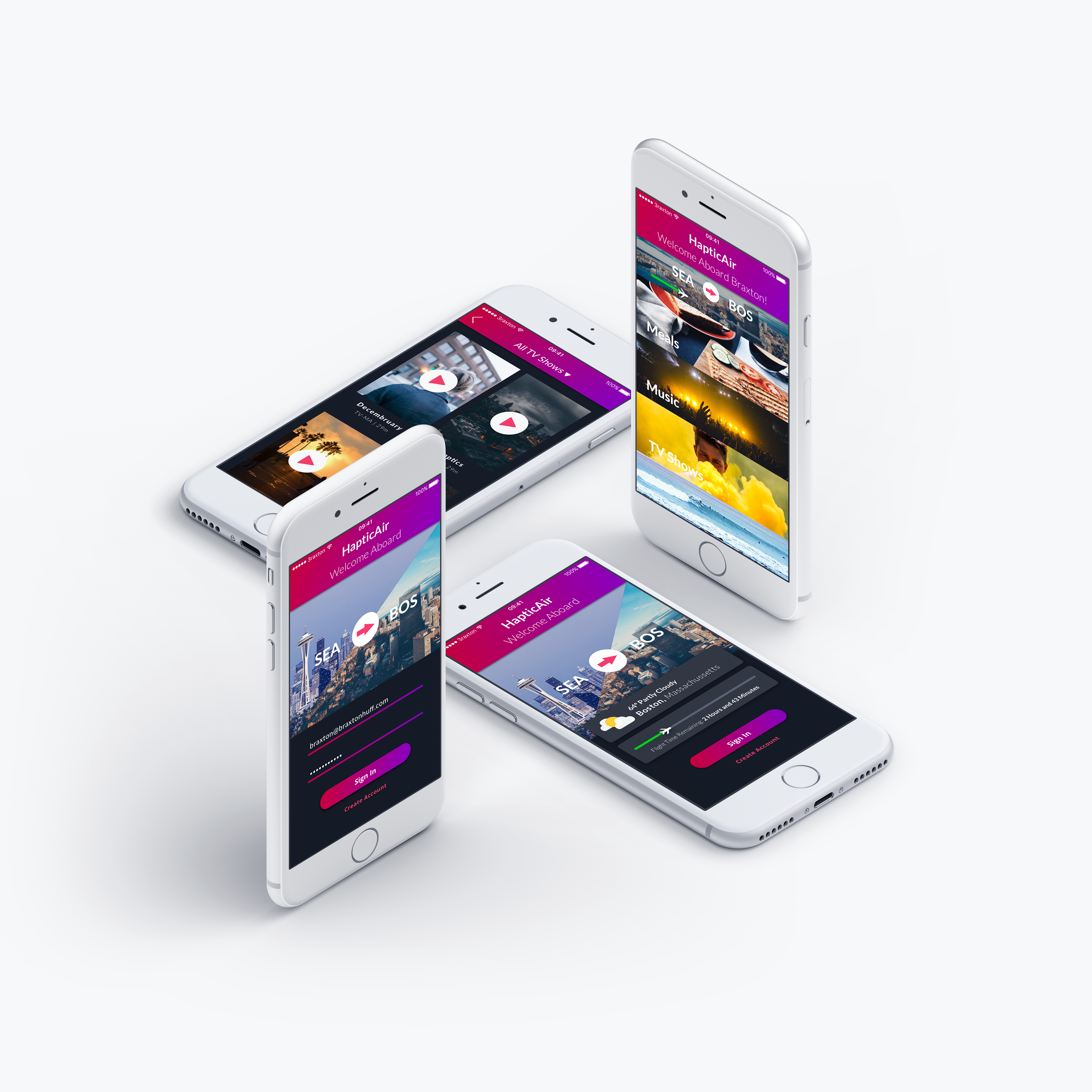 Interactive HapticAir Prototype
My parents travel for work and use airline apps often. After hearing their complaints I discussed with them what they would rather see in an airline's app. My mom, who uses multiple airline apps, wished there was a better way to access the sign in from the start. My dad on the other hand who prefers to watch the flight tracker and know the weather requested something along those lines.
While learning how to use Sketch I found a tutorial video that explained how to create an airline app which I thought would be a great way to further understand user interface design. I watched a bit of the video to get a general idea of the concept and dove right in.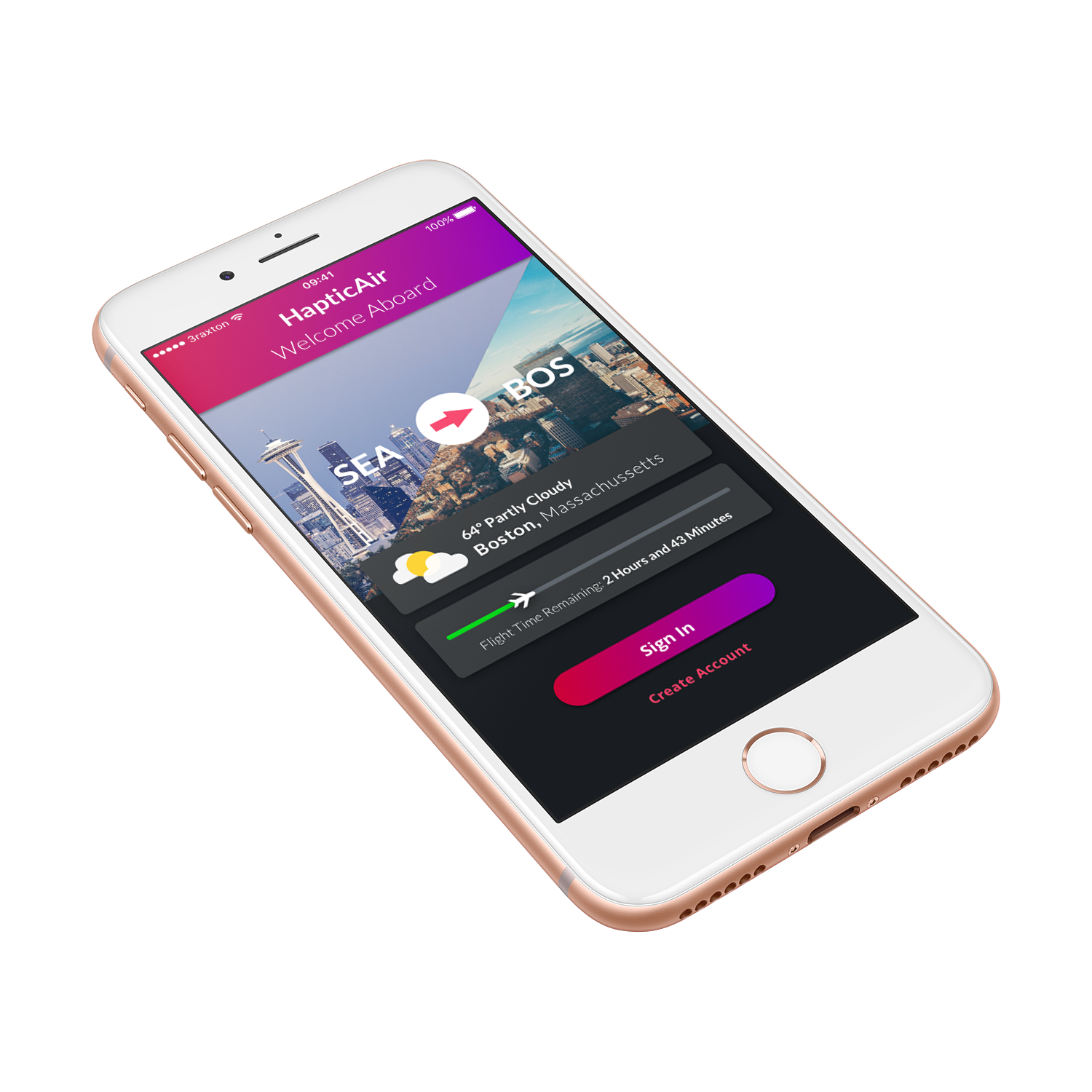 While there was no coding or release of HapticAir, it was a great way to broaden my understanding of Sketch. I learned about designing for users and translating their idea and mine from their brain to the artboards.