Similar to Ayy It's Chirstmas I wanted to create a bot that would help people with something that goes on daily however I could not figure out what I wanted to make easier for others. Since I knew I would be traveling within Europe during the summer with limited data I went after the airport scene. 
Roughly one million people fly daily. If they are flying internationally chances are they will want to use wifi to limit data usage. However, few airports have completely public wifi networks. Since I knew I would want wifi at every stop along my trip I decided to make Porter.
Porter is a Facebook Messenger bot which replies with airport passwords after the user sends the airport's code. Porter makes traveling much easier for users because they can request wifi information to airports they will be visiting before they get there.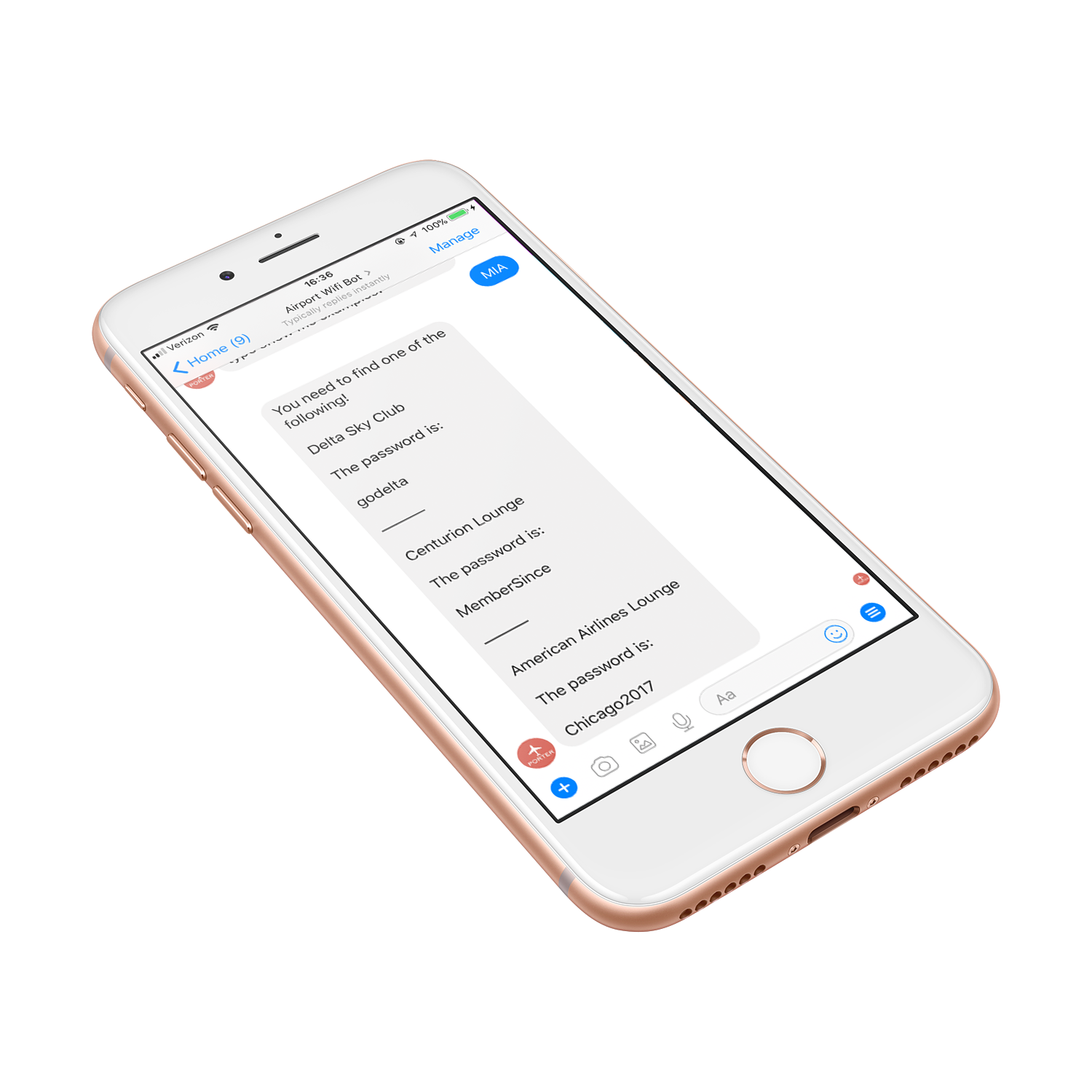 With 300+ users and still growing, Porter is my most successful bot. By building Porter I learned the best ways to create an accurate on-boarding experience, learn about what the user needs, and how to make a product simple and easy to interact with while sharing important data.